"The Big Bang Theory" star Kaley Cuoco, who plays the role of Penny Hofstadter, shut down rumours claiming that she is quitting the show. The actress took to her Instagram account to inform her fans that the rumours are false and she will be here until the end. Read on for the detailed scoop.
Cuoco, who has portrayed Penny for nine seasons, posted a picture of herself with the question, "What?!" In her post, the actress revealed that she's never leaving "The Big Bang Theory."
"The look I give when I hear rumours about myself [email protected]_cbs isn't happening. Never gonna happen. Won't happen. Here till the end ya'll," the caption on her picture reads. Scroll down to view the post.
According to Look UK, the speculations about Cuoco leaving "The Big Bang Theory" may have originated from a video post the actress shared on the final day of filming of Season 9. She shared a series of posts along with a short video of her and co-star John Galecki, who portrays the role of Leonard Hofstadter on the show.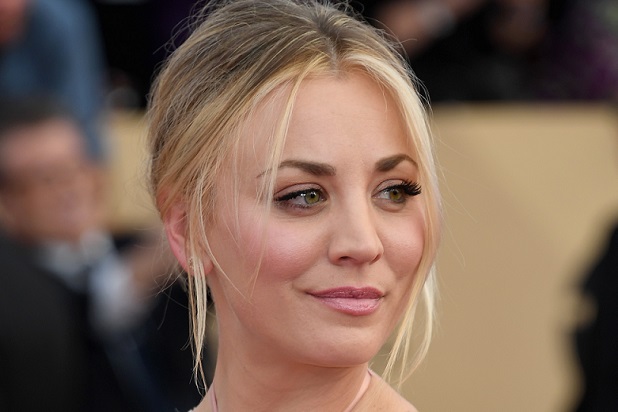 "Happy end of season 9 take a moment every show night to thank our audience. Tonight brought a tear to my eye! Thank you @a.ayers10 for captioning the moment and for catching the adorable wave from my day in the stands!! @glzdovr (he's never missed a show," she wrote.
In addition, she shared a picture of the entire cast thanking fans and wrote, "That's a wrap on season 9 @bigbangtheory_cbs !!! Thank you to all the fans. You are why we do what we do. See you next season!!!!!!"
Meanwhile, "The Big Bang Theory" Season 9 is set to air episode 23 titled "The Line Substitution Solution." According to Spoiler TV synopsis for the upcoming segment, Leonard's mother is in the town. She is here to spend some time with her son and family. However, Penny has a tough time getting along with her husband's mother and tries too hard.
At the same time, Sheldon may find himself in trouble for hiring Stuart to spend the day with Amy, while he is away at a movie screening. A promo video teases the events of episode 23. Scroll down to watch it.
"The Big Bang Theory" Season 9 episode 23 airs May 5 at 8:00 pm. Stay tuned for more spoilers and updates.